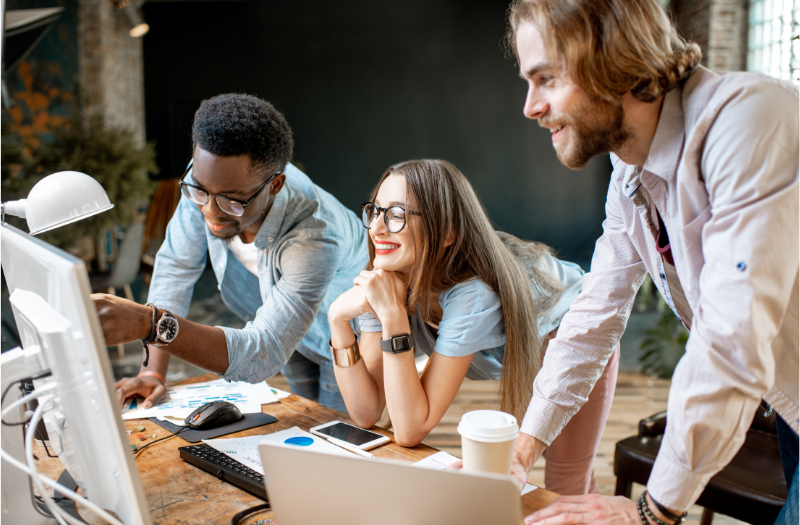 In today's fast-paced and demanding work environment where the pressure is endless, it's easy to get caught up in the never-ending race to achieve goals, meet deadlines, and outperform your competitors. However, amidst the hustle and bustle, you might easily overlook one crucial element — the wellbeing of your team.
You see, prioritizing your team's wellbeing is not just a humane gesture; it's a strategic move that can significantly impact your organization's success. In this post, we will explore the reasons why you should make well-being a priority and offer actionable tips on how to execute this strategy flawlessly.
Why Prioritize Your Team's Wellbeing?
A well-rested and content team is a powerhouse of productivity. When your employees feel supported and valued, they pour their energy and creativity into their work, resulting in remarkable efficiency and output for your company.
High turnover rates can be costly for any organization. When you prioritize well-being, employees are more likely to stay with your company for the long term, slashing recruiting and training costs.
Well-being fosters a positive work environment where your team members feel safe to share their ideas and take calculated risks. This dynamic atmosphere ignites innovation, propelling the organization forward.
Better Employee Engagement
Engaged employees are emotionally committed to their work and the organization's goals. Prioritizing well-being is a surefire way to boost employee engagement and satisfaction.
9 Practical Tips on How to Prioritize Your Team's Wellbeing
In today's fiercely competitive business landscape, the wellbeing of your team should be a top priority. A happy, healthy, and engaged team is more likely to drive your organization toward success. By implementing these practical tips and fostering a culture of wellbeing, you can create a work environment where your team not only survives but truly thrives, and your business prospers. Remember, a well-cared-for team is a vital asset that will pay dividends in the long run.
For more information on how to facilitate some of these conversations, check out our free download Wellbeing Checkins: 10 Questions to Jumpstart the Conversation
What is one wellbeing strategy you can take action on TODAY and how can you leverage your strength(s) to improve the result or impact?