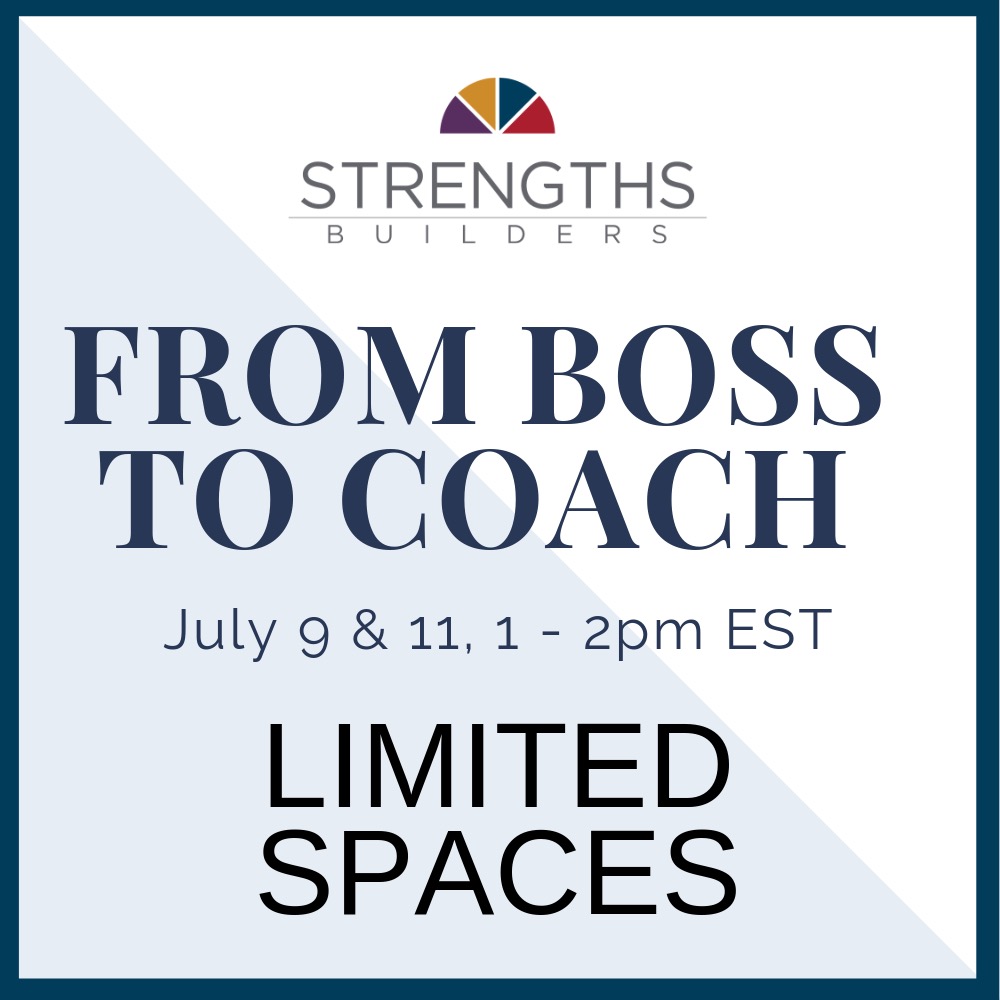 From Boss to Coach Online Training
July 9 @ 1:00 pm

-

2:00 pm

|

$99
According to Gallup's World Poll, the will of the world is changing. Instead of a paycheck, employees want a purpose. Instead of position, employees crave development. Employees no longer believe in the notion that you must fix your weaknesses in order to develop. Instead of a "boss," employees want a Coach that will help them identify and leverage their strengths to achieve success while providing ongoing feedback about their progress and future opportunities for growth. They no longer want a job — they want a life!
While the science of management has changed over the past decade, the practice of management has remained stagnant. The result? Over 70% of the workforce is disengaged and is costing U.S. businesses roughly $550 billion in lost productivity a year!
What is needed to turn this dismal result around? The workforce no longer wants a boss — they want a Coach! The problem is, most managers are stuck in their old management habits.
How do you get unstuck? Join us on July 9 and 11, from 1:00pm EST to 2:00pm, as we discuss The Coaching Habit: Say Less, Ask More & Change the Way You Lead Forever by Michael Bungay Stanier. This coaching/training session has limited seating — only 10 seats. This will ensure the session is high-impact with lots of opportunity for high-participation!
Valerie Plis is a Master-Certified Coach with over 16 years experience in coaching and over 10 years experience facilitating "coach training."